[you may want to refresh the page to see it correctly...coding seems to be temperamental]

Theme Combinations
2 Generic Themes
1 Generic Theme - 1 Your Choice
2 Specific Band Themes (provided or your creation)
1 Specific Band - 1 Generic Theme
1 Specific Band - 1 Your Choice



Your Choice means the last 50 icons can be made however you would like with no restrictions as long as they follow your claim.



You can create your own set of specific themes for your claim and they will be displayed here. You can submit your own theme list to the Theme List Submission Post.



Be sure to make your claim at the Claim List Post, not here!


GENERIC THEMES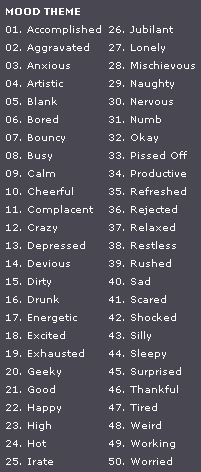 TORI AMOS THEMES - created by
raisingrrrl,
hadathought, and myself.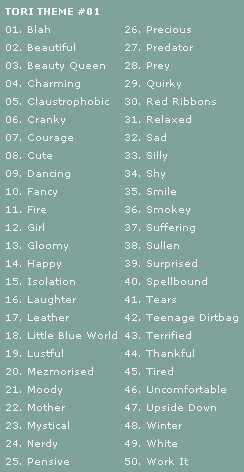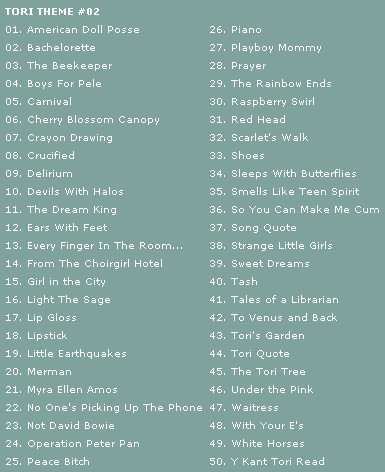 theSTART THEME